Wednesday, 09 May, 2012 12:00
Last Updated on

Thursday, 27 February, 2014 15:48
As new movies are released, the records for mobile ticket sales continue to rise. Just recently, the new Avengers movie took the top mobile ticket sales ranking with a total of 42% of Fandango.com's ticket sales. Mobile ticketing solutions are consistently taking the world by storm. Juniper Research estimated that by 2014 the mobile ticketing market will reach 15 billion tickets delivered.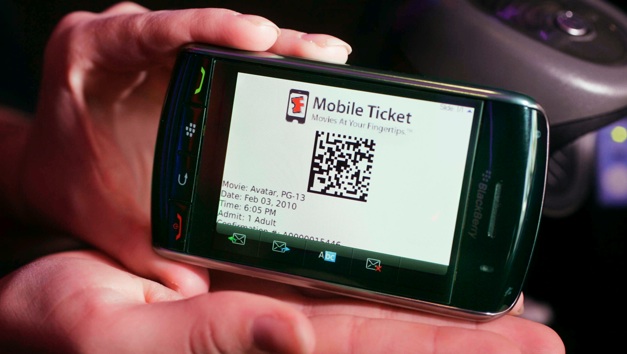 The benefits of mobile ticketing are great, including the convenience for both sellers and purchasers. The mobile ticketing market has revolutionized the way that ticket brokers sell their tickets and the way that consumers attend concerts, sporting events, movies and more. Any individual that carries a Smartphone is able to download various applications (most for free) and navigate web-based tools. Mobile ticketing has cut the cost of various fees including printing and delivery. Consumers receive their tickets instantly and many venues are now catering to mobile ticket purchases by utilizing technology that scantickets right from the consumer's mobile device.
Rather than waiting in long lines, consumers can purchase tickets at the touch of a button and can be purchased on the way to an event or show. Many mobile ticketing applications provide an easy-to-use e-commerce option where the purchaser may be able to save their information for other purchases, or input their information each time. Other features of a mobile ticketing application include the option to view venue or seating maps, receive release date alerts, event or show information, and more. For those purchasing tickets from a mobile ticketing application may receive the greatest relief knowing that the tickets they purchase are guaranteed and have proof of authenticity. While mobile ticketing applications have been criticized for possibly being an easier way to scalp tickets, having a guarantee and proof of authenticity is what greatly separates the two. Consumers know where their tickets come from, and have relief knowing that there will not be any issue entering their show or event.
Ticket brokers and sellers can now offer consumers a convenient and easy experience with mobile ticketing applications. No more lines and waiting, immediate ticket delivery, other features related to the types of events and shows the consumer likes, a guarantee and proof of authenticity, the benefits go on and on. A mobile ticketing application is just what ticket brokers and sellers look for to provide their consumers with the best possible experience.